About Us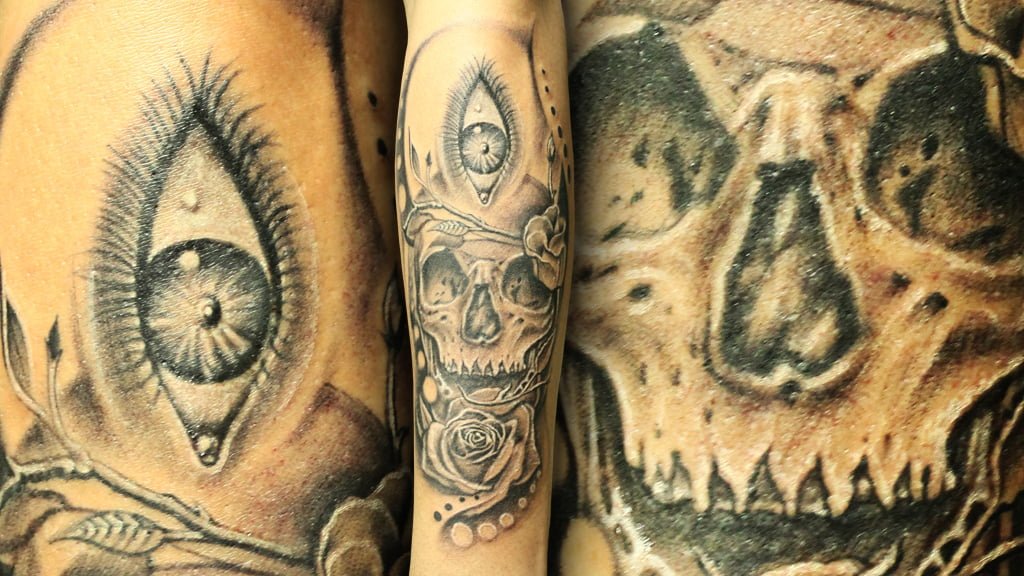 Black Poison Tattoo Studio, is a newly refurbished and sterile studio based in Ahmedabad. We pride ourselves on our service to the client; not only are our rates very reasonable, we also try to make each and every design custom and original. At Black Poison Tattoo Studio, we are individuals working together, pursuing a common goal: Art (the learning and creation of Art). Both learning and creating Art is a never-ending process and we are determined to strive each day, to learn more and create better. In the tattooing business since 2009, the first Black Poison Tattoo Studio was set up in Ahmedabad. Custom tattooing and body piercing has no limits by us.
At Black Poison Tattoo Studio, you will always find a friendly, courteous, professional staff dedicated to the art of Tattooing & Body Piercing. We care about the art we create.
Why Black Poison Tattoos?
Black Poison Tattoo Studio uses the best of equipments, world class standards of tattooing and our Hygiene standards meet International levels. Packed Needles are opened in front of you and after the tattoo is completed, it is either given back to you or destroyed. Also everything that touches your skin is new like the needles, ink caps, gloves, razors etc to make your tattooing experience a memory for lifetime. Black Poison Tattoo Studio features a team of highly skilled artists, who share a passion for tattooing and for connecting with clients to bring their artistic visions to life.
Our Aim
Black Poison Tattoo Studio is committed and is religiously working for the growth of Tattoo Art in Ahmedabad, India. We see all big cities of India have already given a nod to the potential of this art. Providing quality information to anyone who needs will surely help this art getting the deserved Love and Respect. Our aim to provide you with a piece of art you will be proud to wear. We offer a clean, friendly and professional studio to ensure that your tattoo experience is as enjoyable as possible. 100% privacy and comfort is guaranteed during your appointment.
Our Experience
Mr. Jack and Robby (Raju) have over 7 combined years of tattoo experience in Black Poison Tattoos. They are full time artists and opened up Black Poison in June of 2010. Jack's artistry in tattooing and drawing started around that time, and as you can see by the artwork. Nowadays Black Poison Tattoos build up a highly skilled tattoo artists team, who share a passion for tattooing and for connecting with clients to bring their artistic visions to life… Black Poison is a one of the outstanding custom tattooist in the tattoo industry, The artists at Black Poison have experienced in all type of tattoo designs.
What will you find in our Website?
Tattoo Designs for Men, Tattoo Design, Tattoo Designs, Tattoos, Tattoo, Tattoo Designs for Girls, Tattoos for Men, Tattoos for Girls, Tattoo Designs for Women, Tattoo Lettering, Temporary Tattoo, Tattoo Ideas.