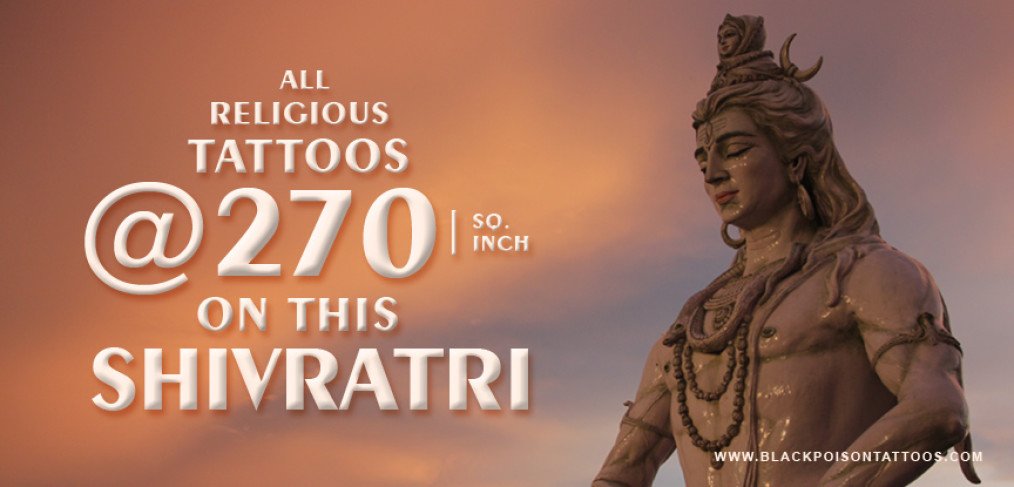 Get Inked with a Religious Tattoo on This Maha Shivratri with Black Poison Tattoos
Most of us worship Lord Shiva without understanding the deep meaning of him. Shiva is 'shakti' or power. Lord Shiva is also considered to be the most unique of all Hindu gods and also the God of all. Shiva is often shown with many faces, as creator, destroyer and preserver in total command of the cosmos. He contains both good and evil. The main iconographical attributes of Shiva are the third eye on his forehead, the snake Vasuki around his neck, the crescent moon adorning, the holy river Ganga flowing from his matted hair, the trishula as his weapon and the damaru as his musical instrument.He blesses his followers with grace, knowledge and peace.
Shiva Tattoo represent the same three forces present inside our body to perform any work, which can be linked to create or generate the idea, maintain or organise the contents of the idea, and then destroy or wind up so that new work can be undertaken through Ganesha – the Lord of new happenings.